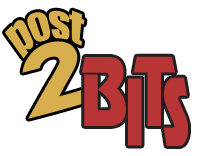 What are blogs and podcasts?
A web log (or "blog") is similar to an online journal. It is largely text-based, so it's easy to update and maintain—even if you have no experience running a Web site. Any type of information can be presented on a blog, from stories about a family vacation to in-depth commentary on world politics. In addition, most blogs allow visitors to post responses to blog articles or entries and leave feedback for the person running the site, known as a "blogger". Overall, a blog is a fast, easy and fun way to establish an online presence.
A podcast is a way to broadcast multimedia files—audio or video—over the Internet for playback on mobile devices (ex. MP3 players) and personal computers. Podcasting lets the podcaster create a broadcast about a subject of interest to him/her and their subscribers. Subscribers simply download the podcast and listen to it at their convenience.
Get your voice on the Internet!
Blogging lets you post your thoughts and photos on the 'Net and interact with your web site's visitors. Whether you're writing your own personal journal or looking to influence audiences, Quick Blogcast is the must-have blogging tool for you.

Publish your thoughts, opinions, comments, and videos in your own blog, podcast—or both—anytime, day or night! Supports multiple authors and multiple blogs or podcasts. Show Me
Generate and publish RSS feeds for iTunes® and other directories.
Post photos, images, animations or videos—create a truly personal blog site.
Get feedback and have conversations with visitors to your site.
Personalize your Blogcast with your own unique domain name—or integrate it with your existing site by setting it up as a subdomain.